Tipping Bucket Rain Gage
Image may take several seconds to load. Thanks for your patience.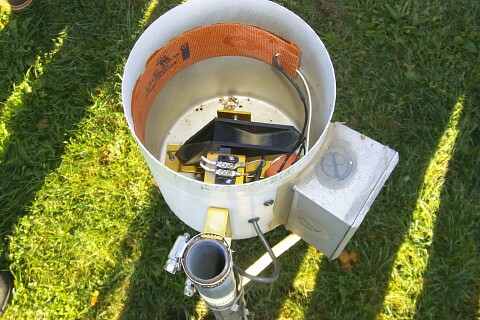 The collection funnel has been removed to show the inside of the gage. The black piece tips when it has been filled with rain. Each tip sends a pulse to an event recorder that connects to a PC. Each pulse corresponds to 0.01 inches of rain.
Back to thumbnails