Environmental Science Class Exploration
Text and photos by Jannette M. Jennings
Submitted to and posted by Anthony Benoit
December 7, 2000
The Ledyard Transfer Station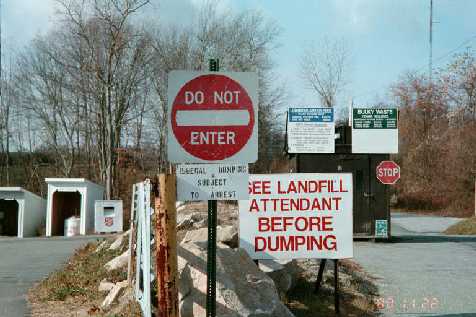 I recently visited the Ledyard Transfer Station in my town. Bob, an employee of the transfer station for 15 years, was very helpful in giving me information as to how the transfer station operated.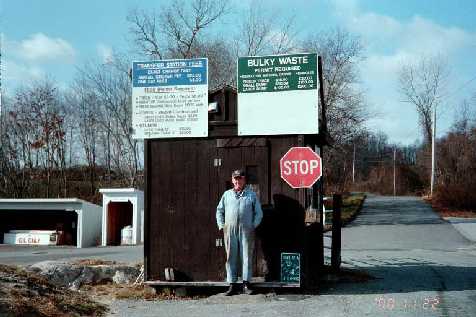 As of March 25, 1998, the Ledyard Town Council has adopted the following rules for the Transfer Station - Hours: Monday, Wednesday, Friday and Saturday 9:00 – 3:30, Sunday 12:30 – 3:30, closed on Tuesday and Thursdays. One day passes for $5.00 or an annual sticker can be obtained for $25.00 at the Transfer Station. No fees, or permit required however for leaves and brush, waste Oil and Antifreeze, scrap metal, non-freon bearing appliances, furniture and car batteries for Ledyard residents. Bob did mention though, that a smile and pleasant demeanor might waive any fees. Fees and permits are required for the dumping of tires, furniture from contractors, freon-bearing appliances, leaves and brush by contractors, and pick up truck or dump truck loads. Under no conditions are hazardous waste or asbestos items ever accepted.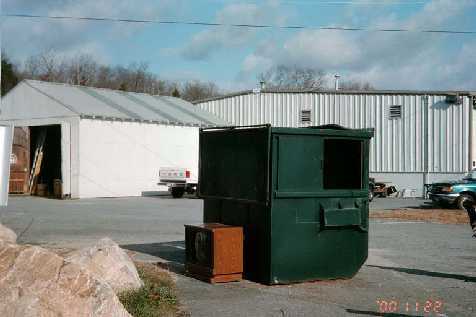 One significant problem I noticed during my visit was of unlawful dumping. Since the Transfer Station is closed on Tuesdays and Thursdays, the public can drive in and do as they please. I noticed a television set next to a dumpster and asked Bob about it. He said that was the result of such an incident. They were going to disassemble it and properly distribute the items, the majority going into the main bulky waste carts.
Curbside collection by F.E. Crandall for Ledyard residents for Recyclable Cans & Bottles (Metal food and beverages containers, #2 blow-molded plastic, Milk cartons, drink boxes and aluminum foil. Curbside collection by F.E. Crandall for cardboard and paper (corrugated cardboard, newspapers, box board, magazines and white paper). These are on an alternating week schedule and not accepted at the transfer station.
The Ledyard Transfer Station was originally capped in 1992. This is when it officially changed from being an open landfill to a transfer station. Legislation brought down by Hartford in 1999 required them to recap the landfill as the proper paper work and/or inspections had not been performed earlier. This cost the Ledyard taxpayers a small bundle. One environmental concern would be the fact that is no groundwater monitoring wells located on the premises.
The Ledyard Transfer Station is well organized with designated places for all recyclable materials. Oil and Anti Freeze has a designated area for drop off and is then picked up for recycling by Western Oil.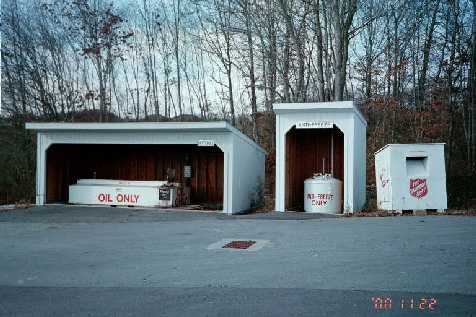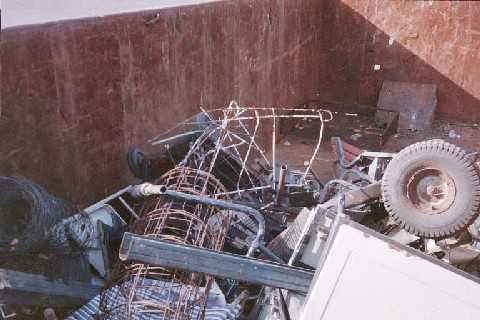 There is a specific location for the drop off of tires, iron and metal recyclables. These are recyclables are picked up by Schetucket Iron & Metal Co, Inc., located in Providence RI.
Appliances all need to be purged of freon before they may be picked up. The Transfer Station personally purges any of the appliances that have been dropped off which haven't already been purged. These in turn are picked up along with scrap metal by Kent Co.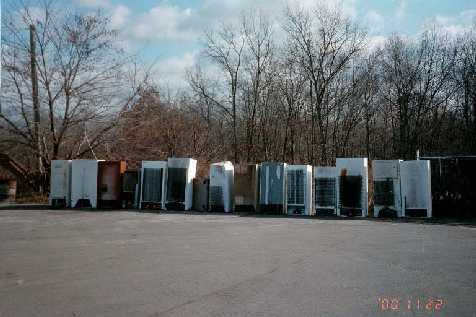 There are three bins where all other items are to be dumped into. CT. Carting picks these up.
Whether or not these are recycled, I could not find out. Bob specifically said, "They won't tell us where these items go".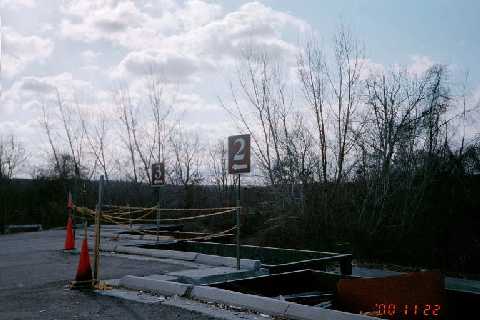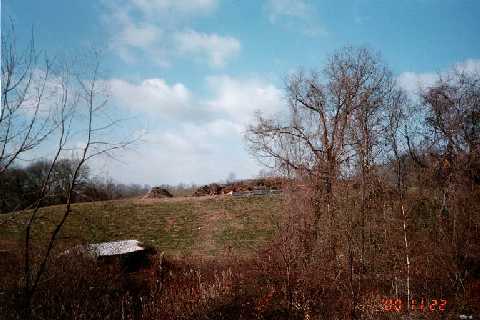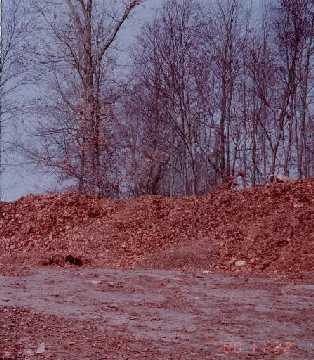 The rest of recyclable materials that are picked up and recycled from the Transfer Station are leaves, brush, tree stumps, etc. These materials are picked up by Earth Grow, recycled and later sold to consumers. The Town of Ledyard pays Earth Grow a significant sum of money to pick up these items. I'd say that Earth Grow is really making a bundle off of this little operation.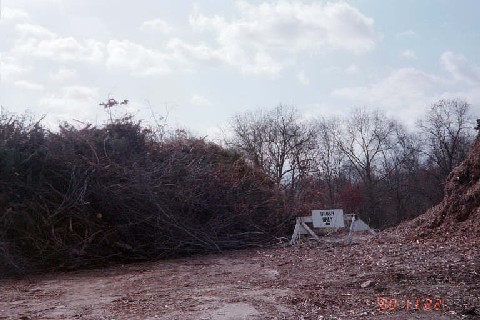 In conclusion, I thought that the Ledyard Transfer Station was managed particularly well and up to EPA standards and guidelines except for the